Knit and wood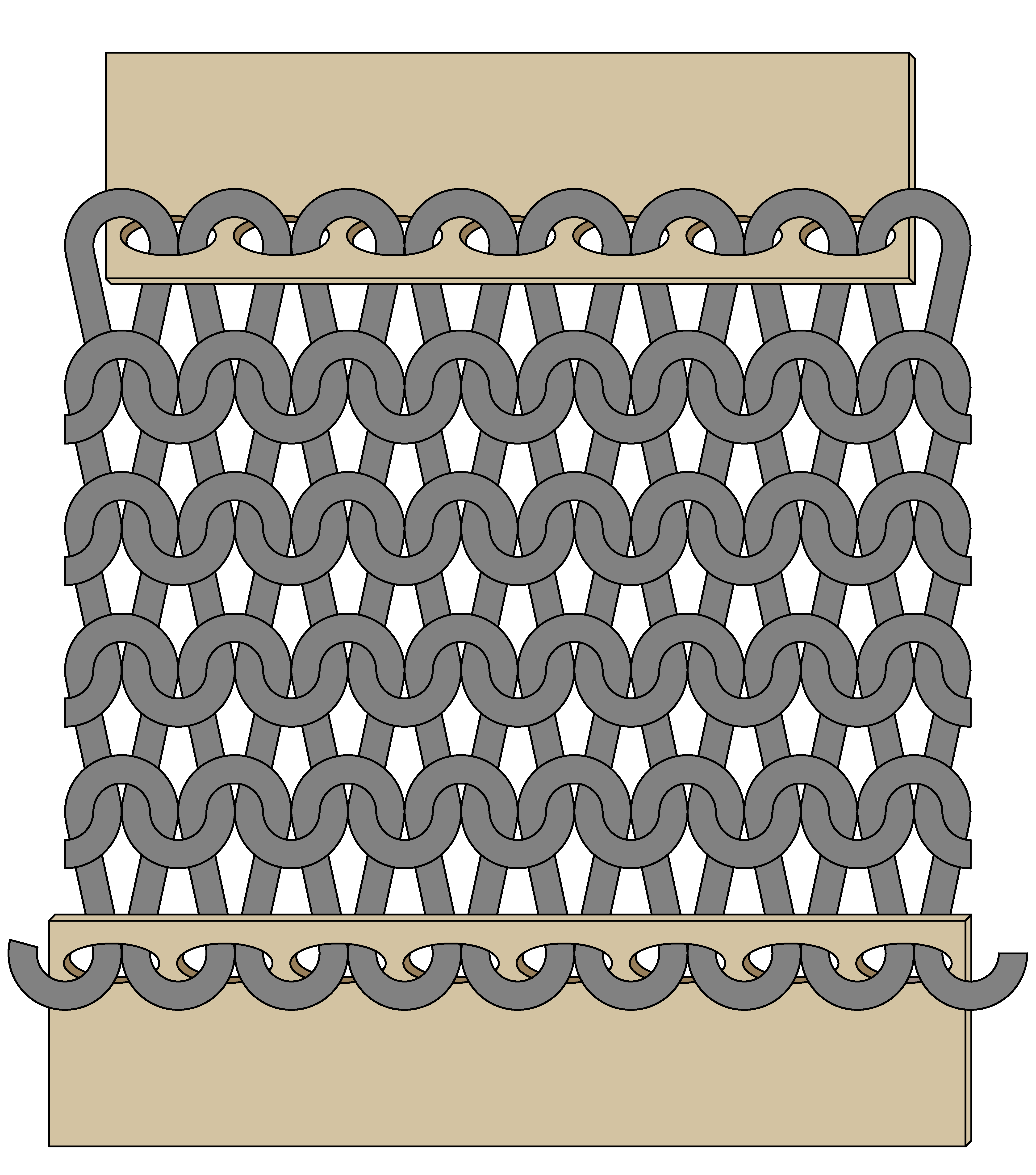 Knit with wood integrated to stabilize. The wood has holes that is knitted in to the fabric in the knitting process but the fabric could also be stitched in place afterwards.
This hybrid has a stability in the wooden direction but is soft and flexible in the other direction.
By shaping the wood and/or the position of the holes the fabric can be shaped in different ways. Depending on how much the knit is stretched out the textile in this hybrid has different expressions.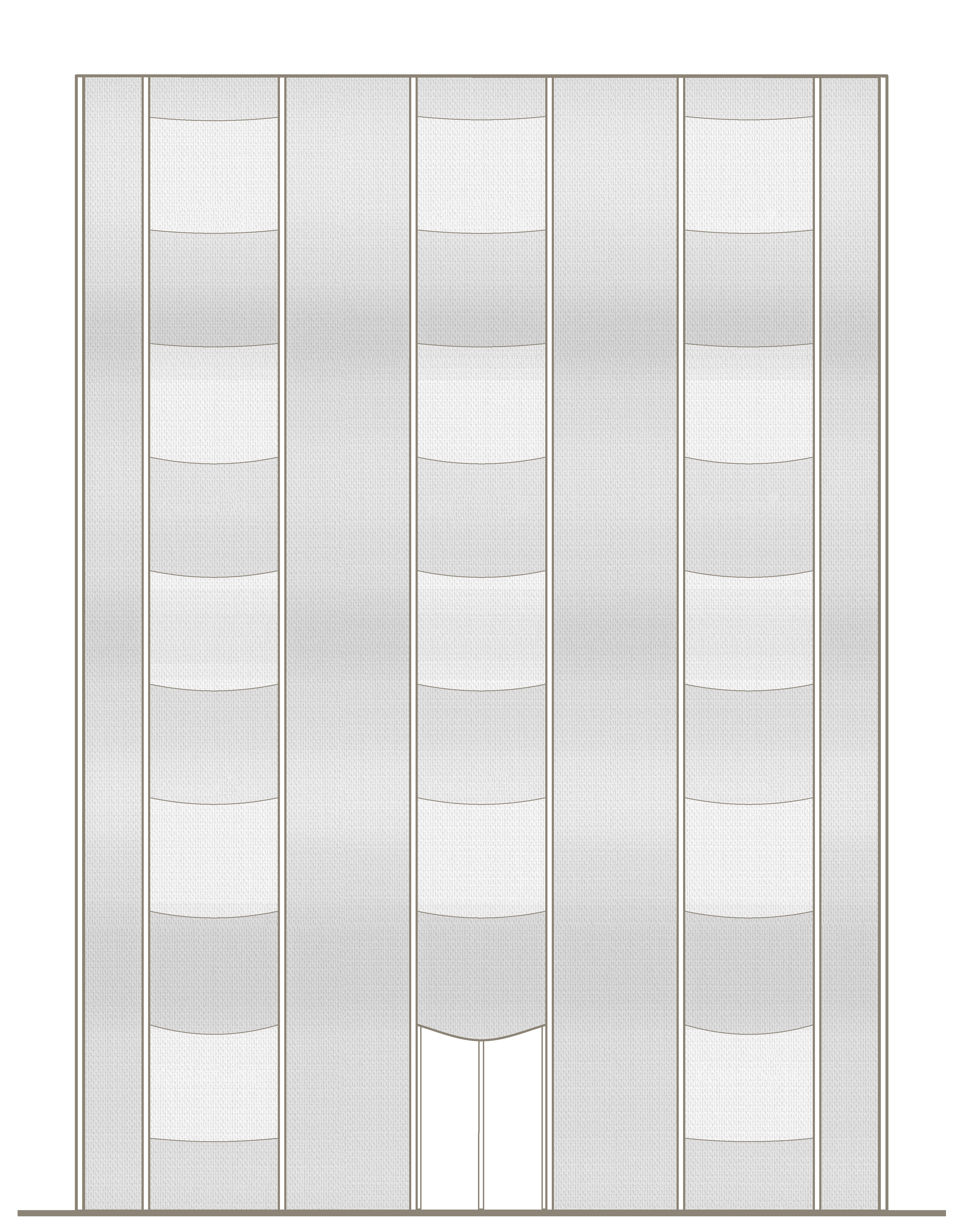 Façade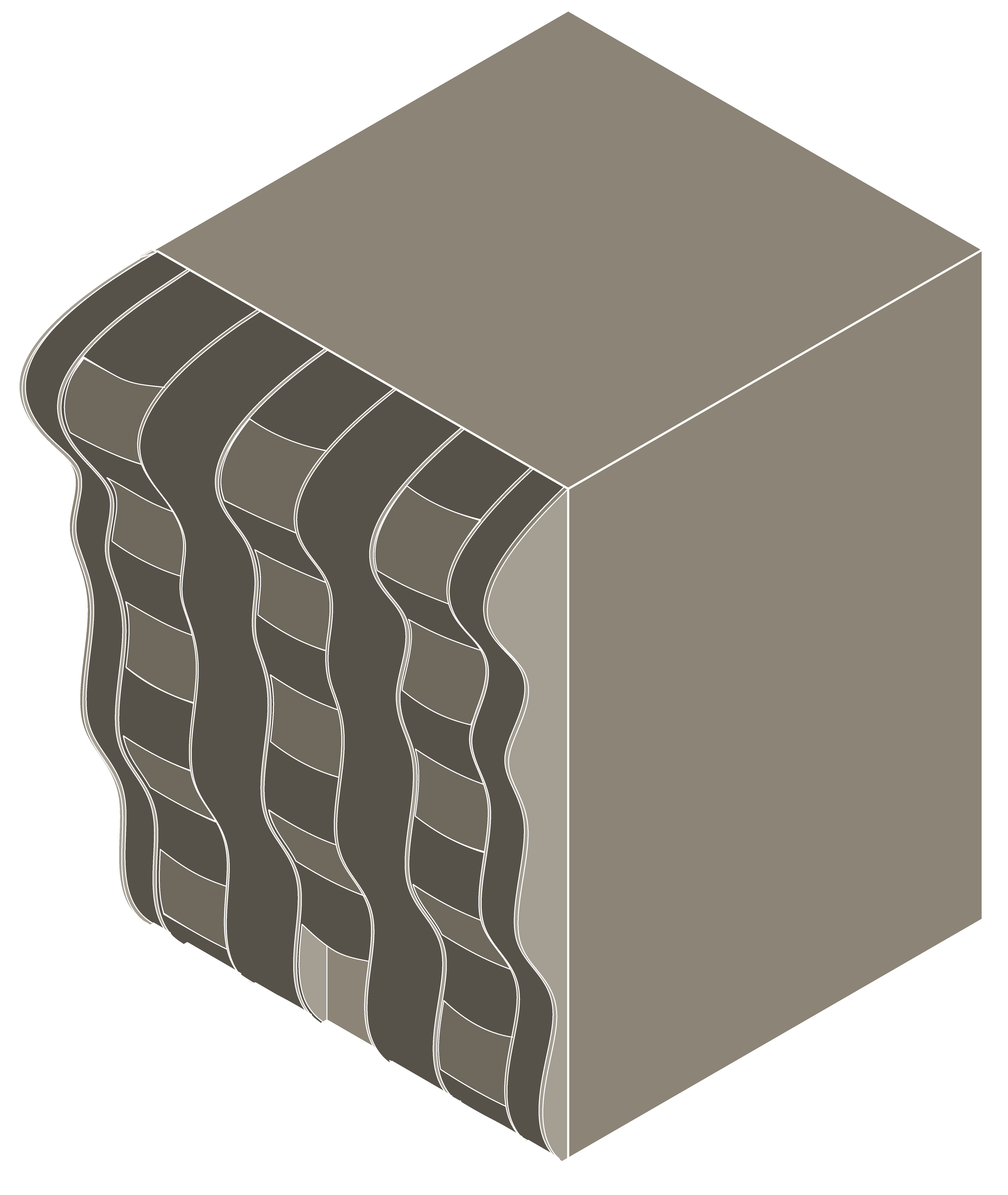 A three dimensional façade system of knitting in between formed CLT panels. The knit is attached to the wood by holes on the edge where the loops go through.
By using differently thick yarn or knitting needles the transparency can be alternated in the fabric. Here, the fabric in front of the windows is looser and more transparent to let more light in and improve the possibility to see through.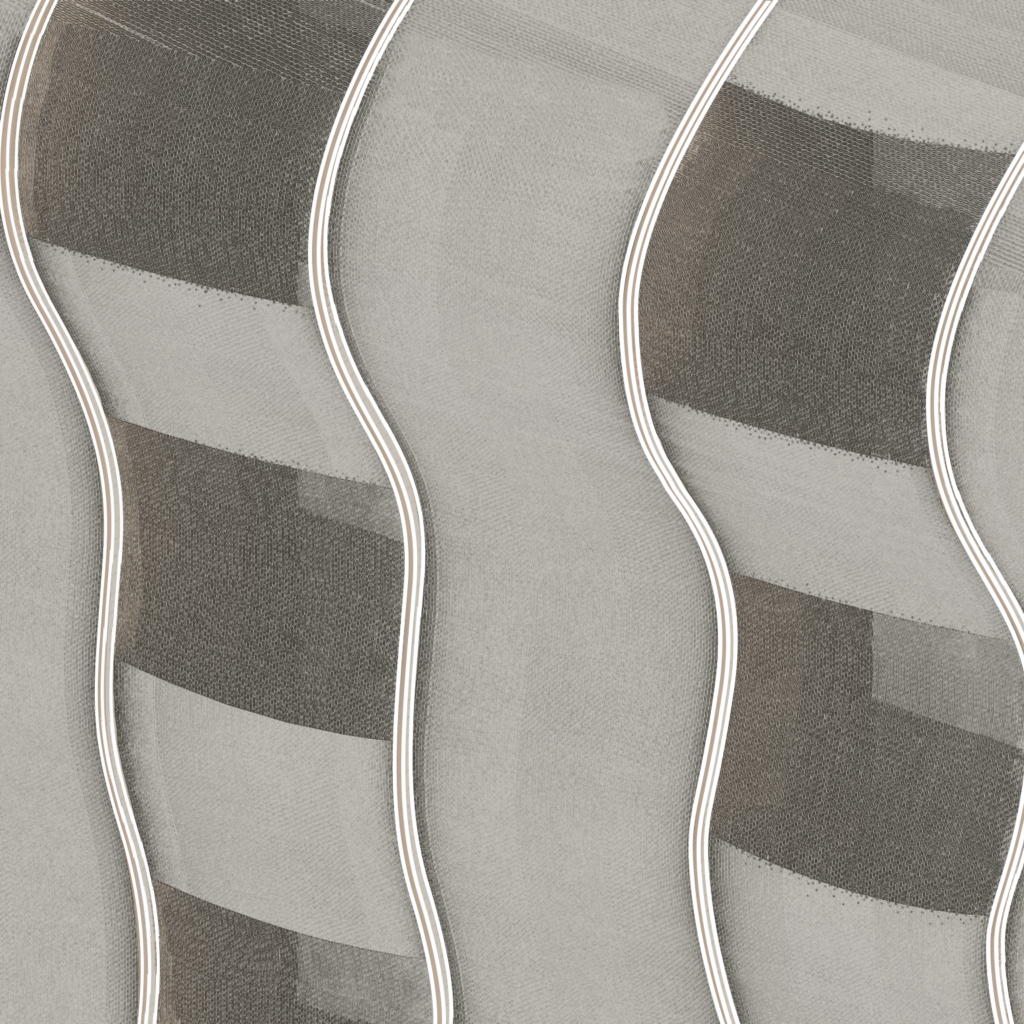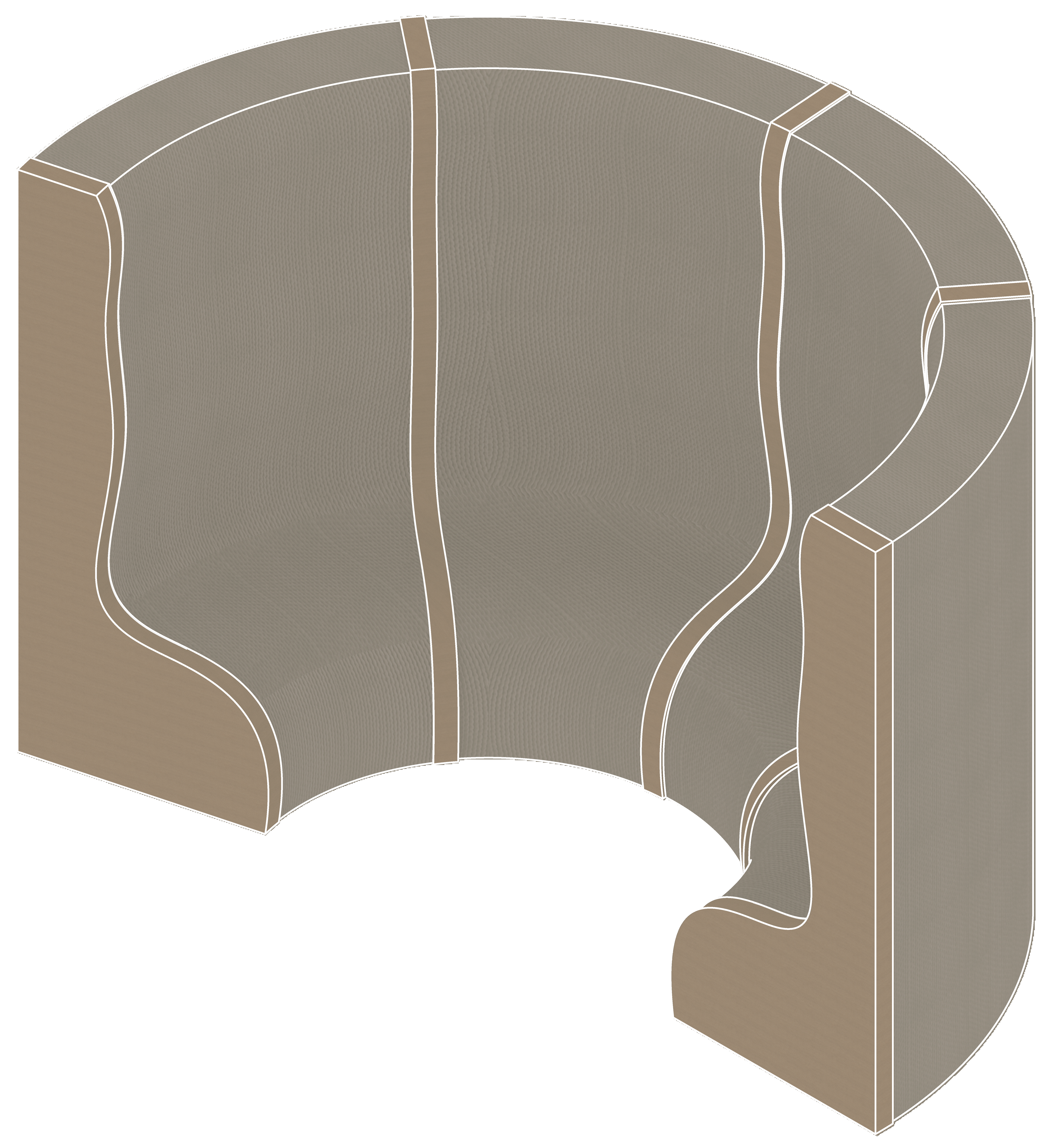 Space divider
The space divider of the hybrid Wood weave is a pliable parting wall. The wood is woven together by textiles and the planks has feet so that the wall can stand up.
The wall is thin and flexible, the wood is sturdy and holds the wall up but the weave is soft so it can easily be folded or rolled up