Ruched on wood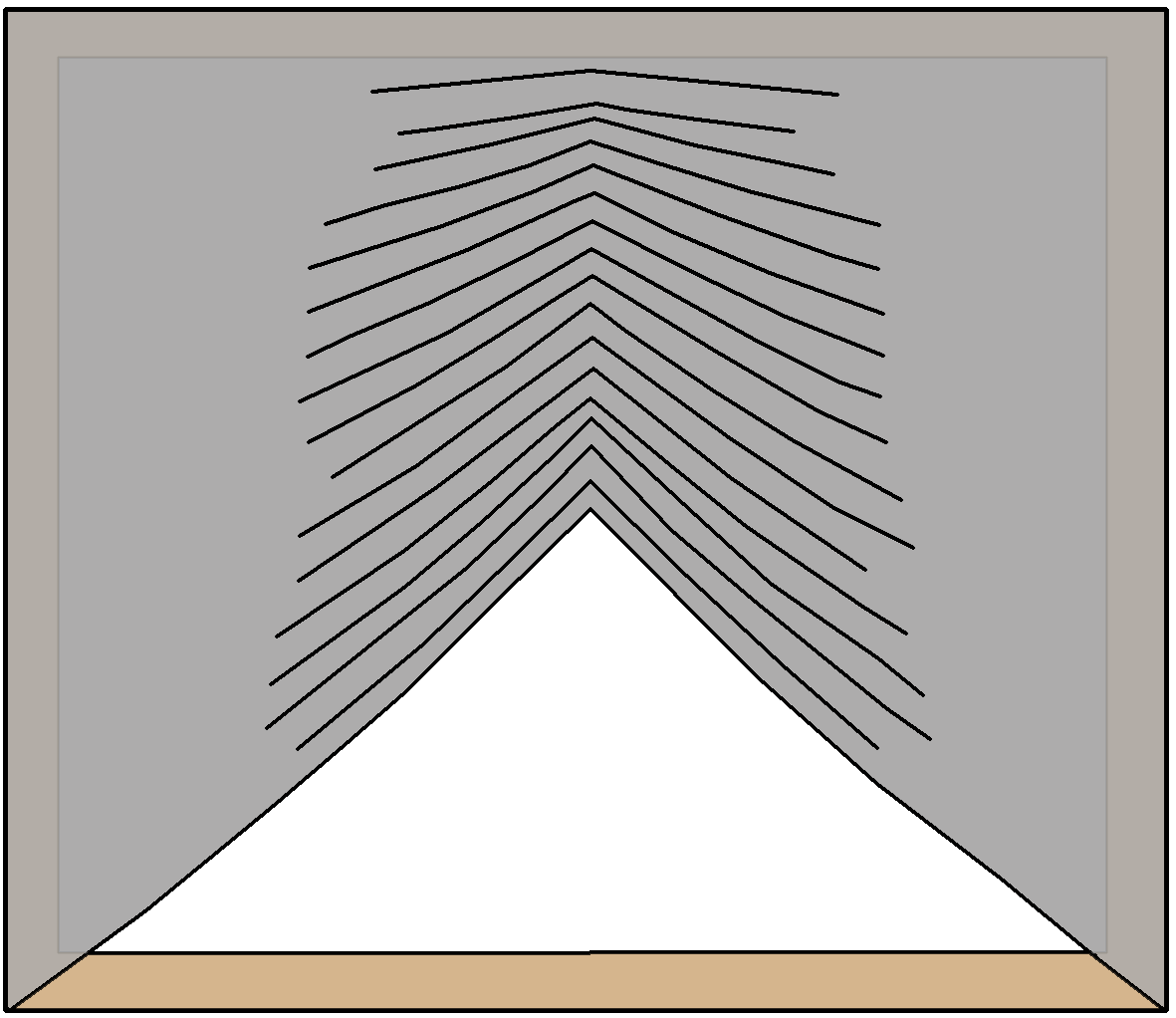 Fabric is sewn around three sides of a wooden rectangle. The fourth side is open and in the middle of the fabric two strings are sewn in to make the ruching.
The textile is flexible and can be opened and closed but the frame is static. By having a larger piece of fabric and/or a stretchable fabric the ruching can open up more.
The ruching creates texture to the fabric and gives it a gathered expression when pulled together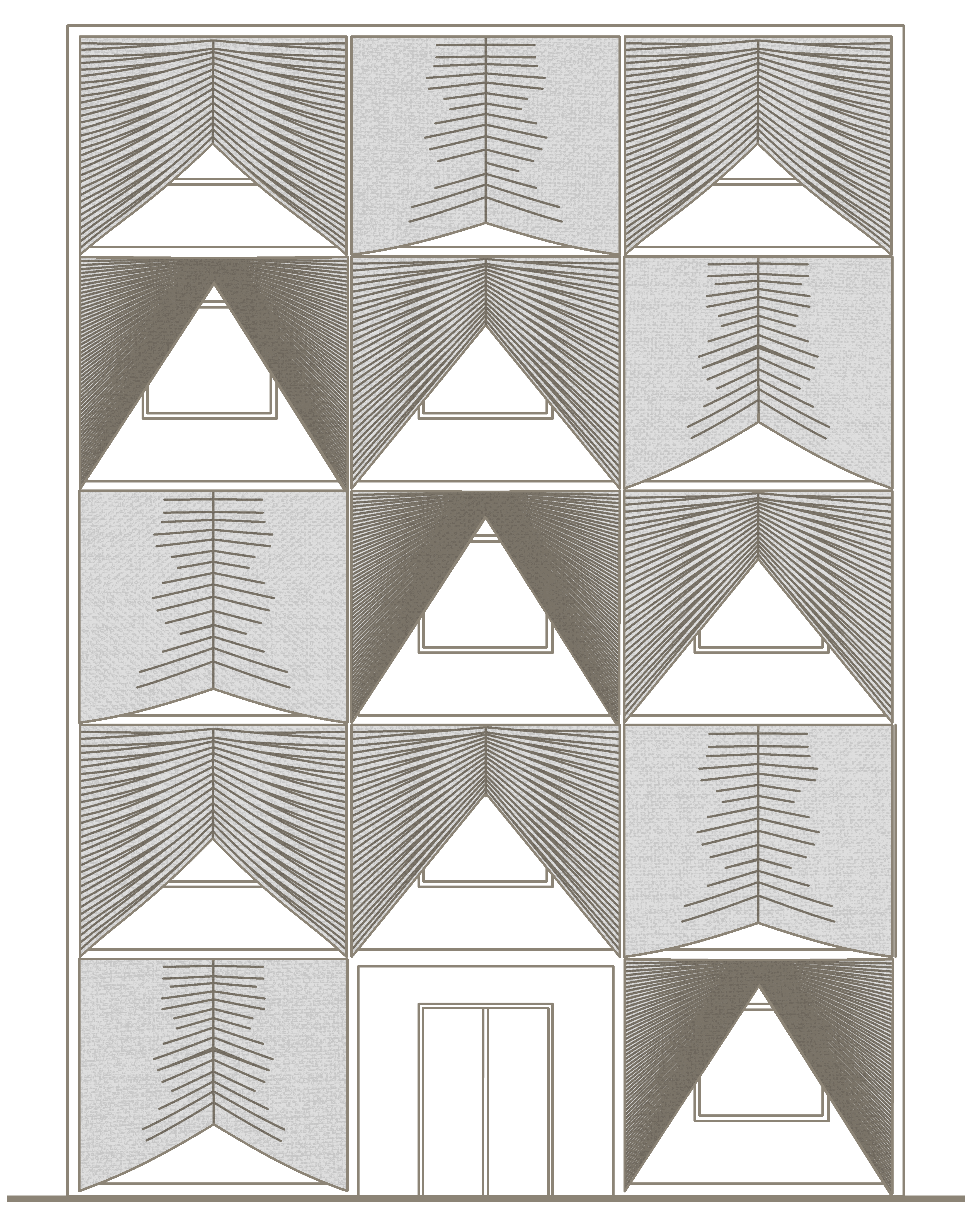 Façade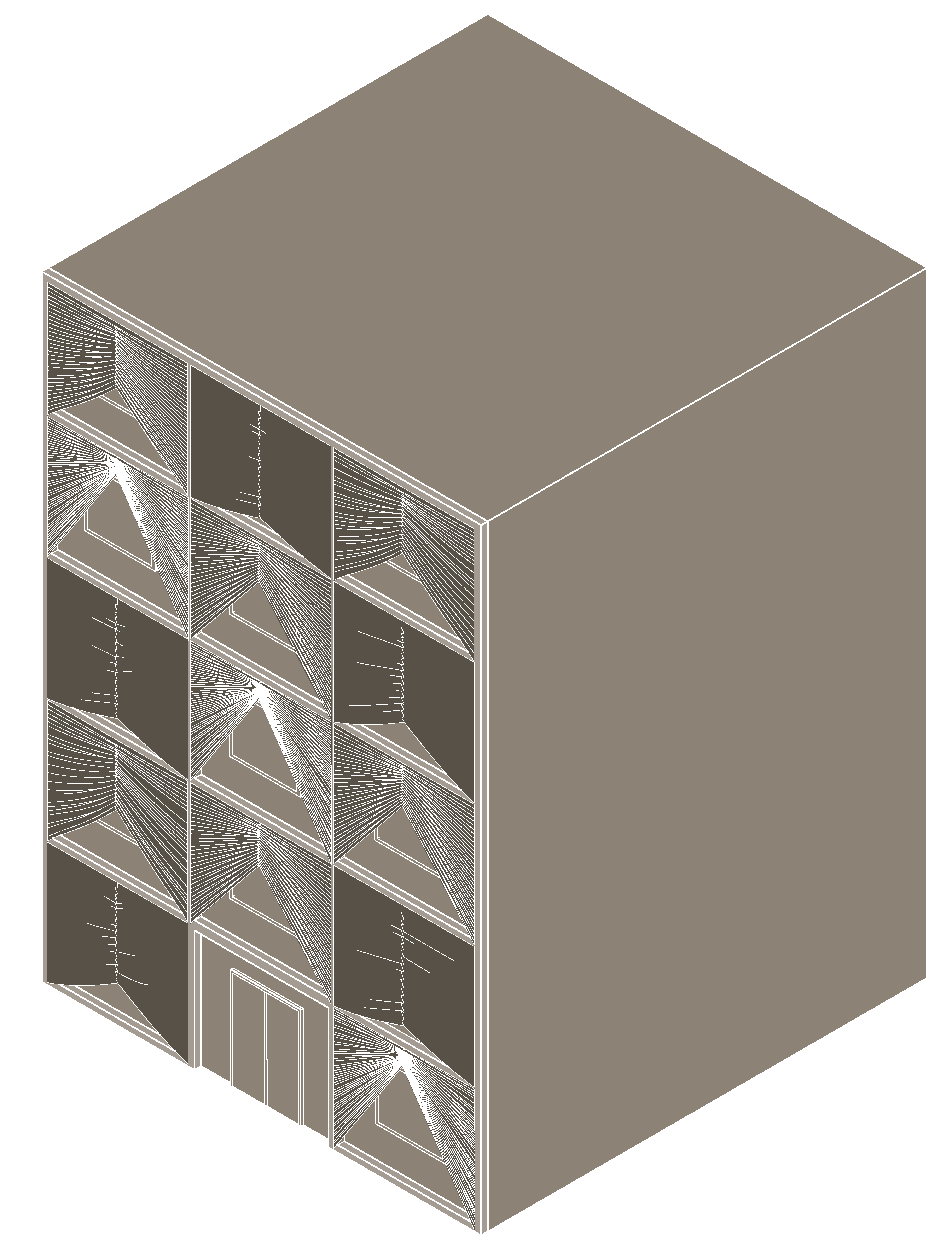 Ruched on wood façade consists of a structure of wood that creates a large square around the windows and a gap for the door. The fabric is attached to three sides of a wooden frame that is mounted on the larger structure.
By ruching together the textiles from the windows by a string the façade can be more opened or closed. This creates different expressions of the façade by both opening up and creating volume in the fabric.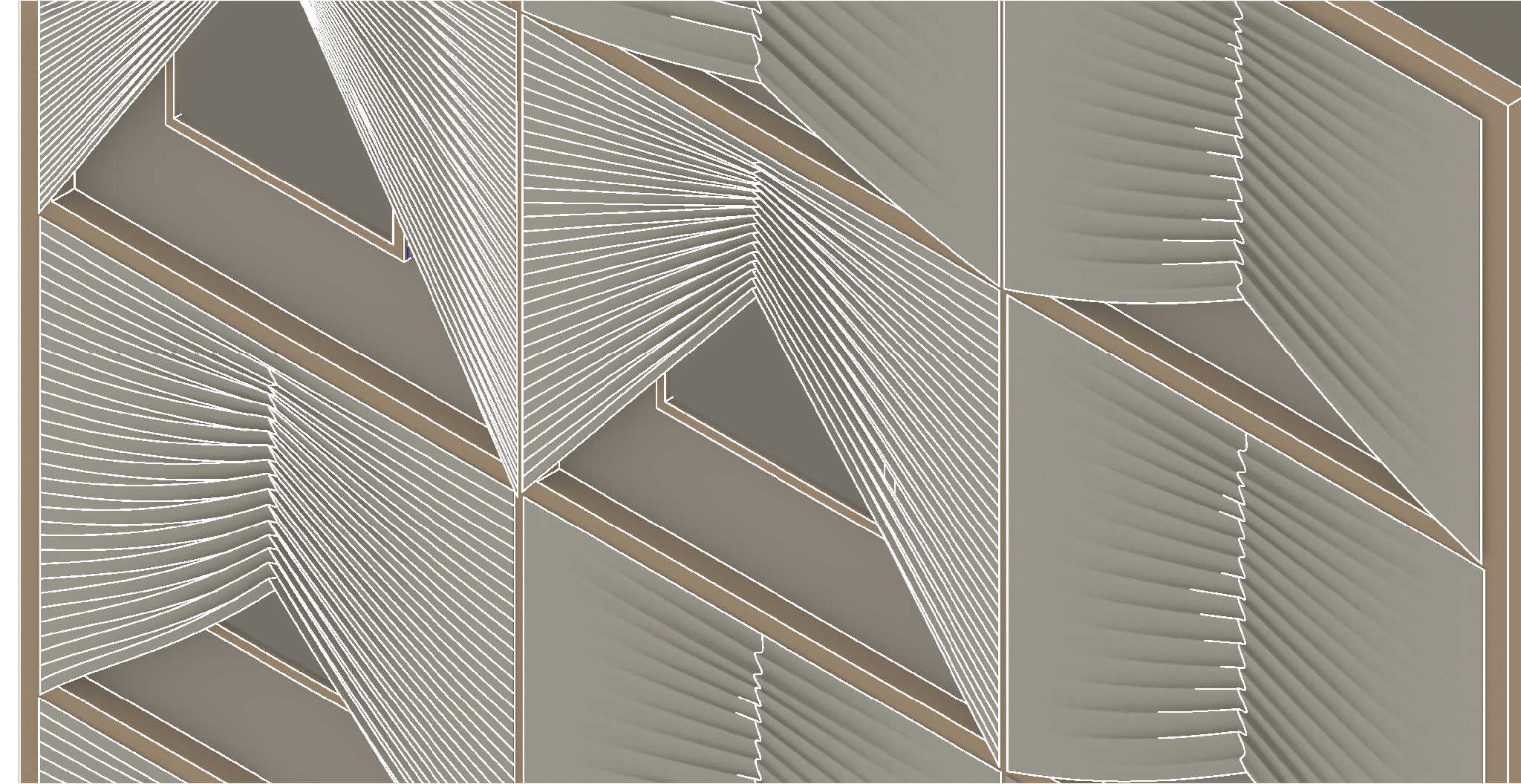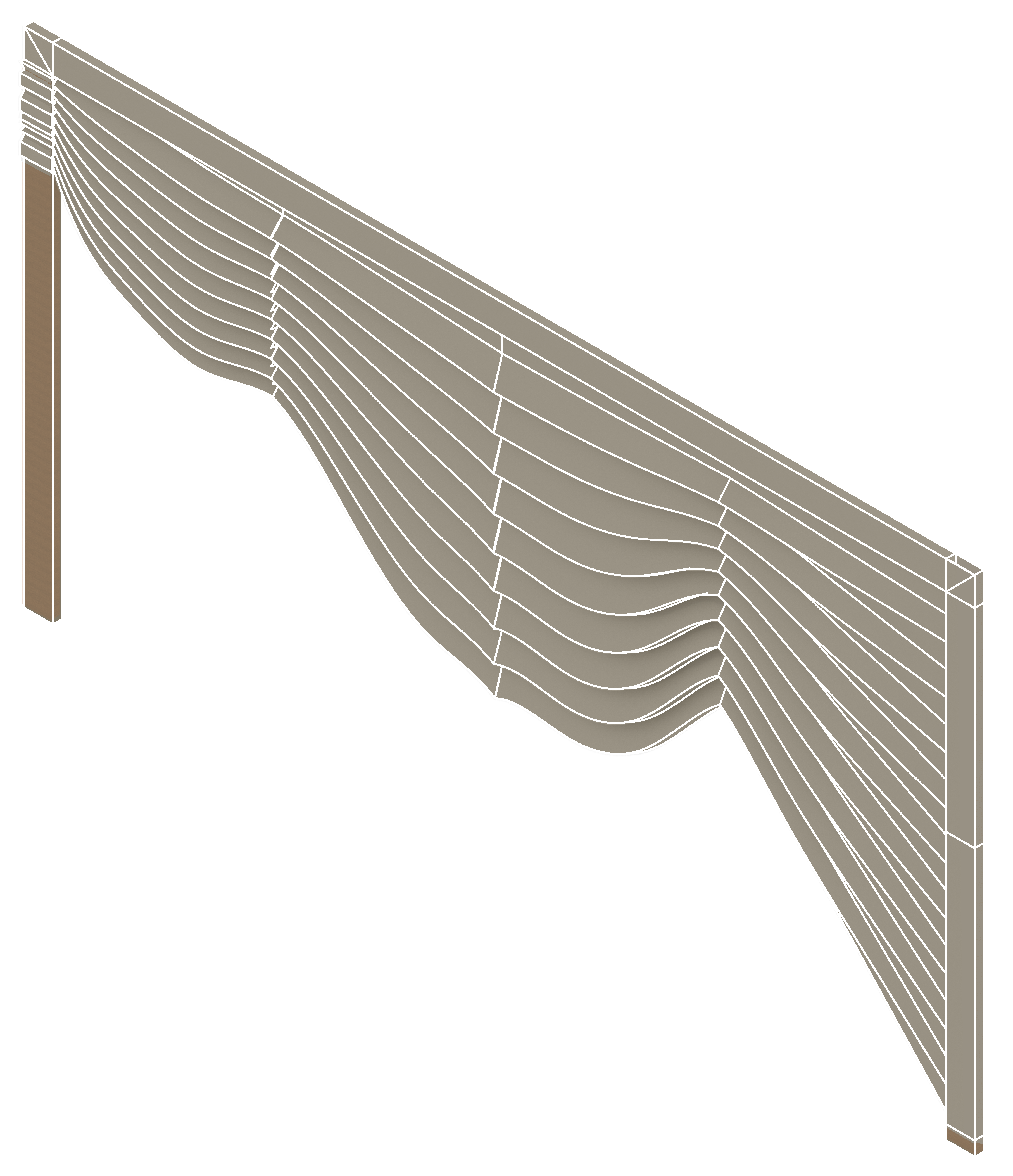 Space divider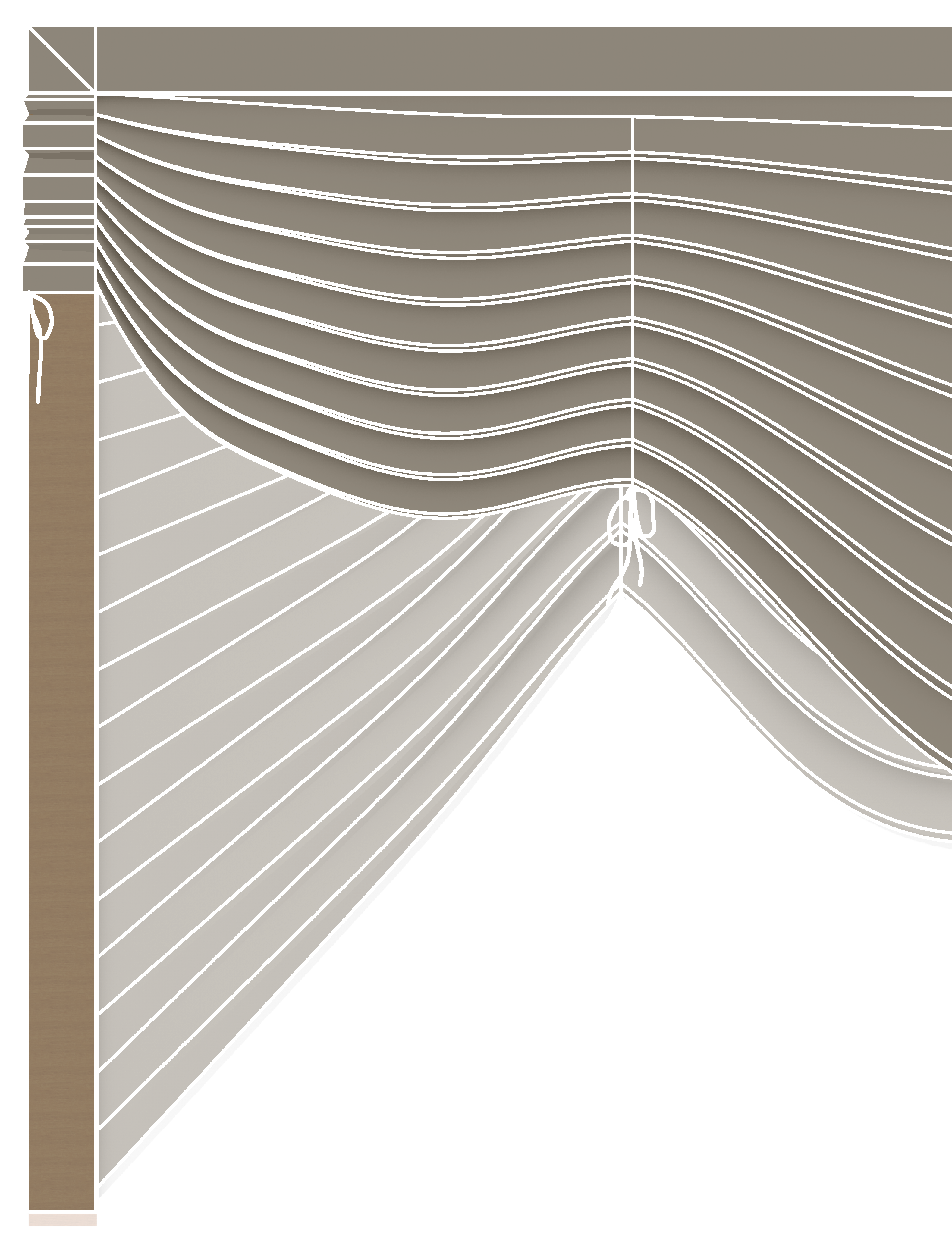 The space divider using the system ruched on wood is made up of a frame of wood with fabric sewn on to it. By ruching together fabric with a thread on certain spots the hybrid can be more or less opened.